| Call for promising entrepreneurs related to SCP
Ecothon seeks to foster eco-entrepreneurship and to contribute to achieving the Sustainable Development Goals (the "SDGs") gathering and supporting innovative business ideas to become feasible solutions.
Among the 17 goals of SDGs, the Ecothon brings to focus SDG 12, sustainable consumption and production, aiming at discovering innovative business solutions that concern a 'sustainability' as the most important value.
If you need more information about SCP ▼ 'https://www.oneplanetnetwork.org/about/what-scp'
| What is Ecothon?
Ecothon, an Eco-entrepreneurs' marathon for sustainable development, is a business model competition for promising eco-entrepreneurs who have an innovative business idea related to sustainable consumption and production (the "SCP"). Ecothon aims to support the entrepreneurs to transform an innovative SCP related business idea into a feasible business model. Ecothon looks forward to contributing to the spread of eco-entrepreneurship and the achievement of UN SDGs.
The event was first launched in Cambodia last year and this year's event will be held virtually in Cambodia, Lao PDR, and Myanmar due to the COVID-19 pandemic.
| Program (will be modified)
During the program, the present and future entrepreneurs with SCP related business ideas will compete with other participants based on growth with the expert mentors and professional social innovation startup coaches. The participants will network with the mentors and other participants as well as develop their own sustainable business model.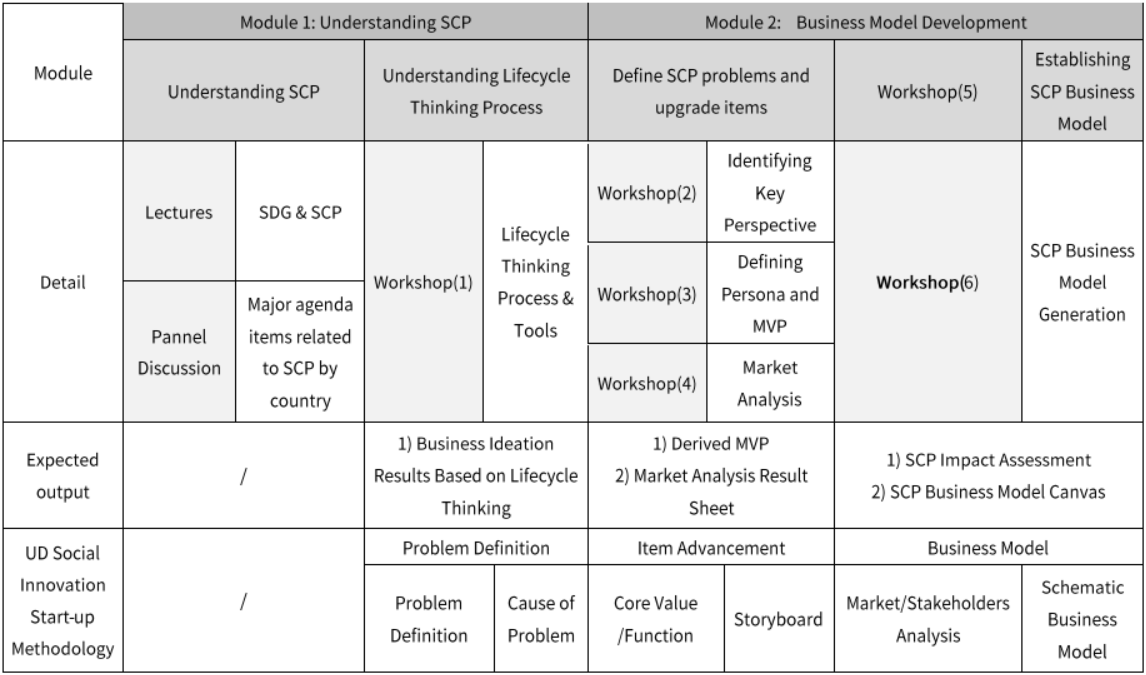 | Overall Schedule
Application | ~10th OCT 2020 (by 10 pm in Lao time)
Final Entry Announcement | 15th OCT 2020
Orientation | 17th OCT 2020
Ecothon 2020 in Cambodia | 20~23rd OCT 2020
K-Startup Comeup 2020 | 19~21th NOV 2020 (Only for the winners)
| Benefits
1. NO FEE nor equity required to participate
2. Opportunities for creating a NETWORK with teams in related fields
3. Opportunities for developing your business ideas with advice from various EXPERT groups (lectures, mentoring…)
| Prizes
Gold

Prize | 1,500,000 KRW
Silver

Prize | 1,000,000 KRW
Bronze

prize | 500,000 KRW
All winners will get the opportunities to join the 'K-Startup Week Come up 2020', the most famous and biggest startup festival in Korea, and to pitch their business to the potential investors and startup stakeholders in Korea and Asia.
| Application Requirements
1) Who stays in Lao PDR (the applicant should live in Lao PDR whether he or she is a Laotian or not);
2) Who wants to run a business in Lao PDR in the near future
| How to Apply
Please fill in the form with the information for your participation in the event, and submit us the completed form until 10th Oct 10 pm (in Lao time) at the latest. The late submission is not acceptable.
Also, the submission of this application form itself doesn't secure your participation. The participation will be finally confirmed after the screening process, and 10 teams of each country will be welcomed unfortunately due to the limited resources.
Click the link to register NOW
Any questions regarding the form and the questions below, please contact aseic.ecothon@gmail.com.