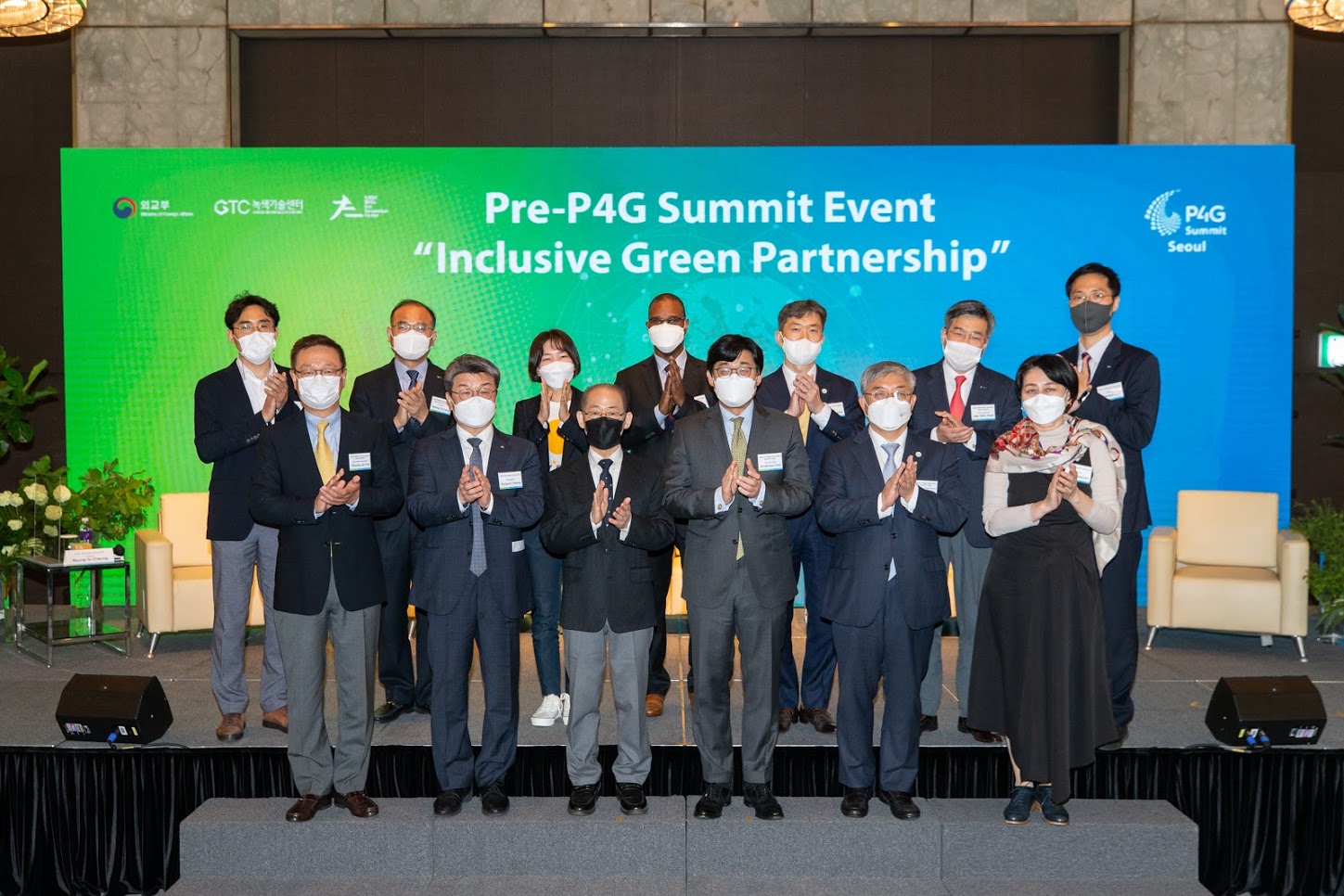 Hosted by the Ministry of Foreign Affairs of Republic of Korea, and Co-organized by Green Technology Center (GTC), ASEM SMEs Eco Innovation Center (ASEIC), the Pre-P4G Summit Event under the theme of "Inclusive Green Partnership" was held on the 10th of May.
The event was composed of two sessions; the first session included a panel discussion session with experts from various international organizations. The following session held an introduction session for five Korean cases of P4G Partnership.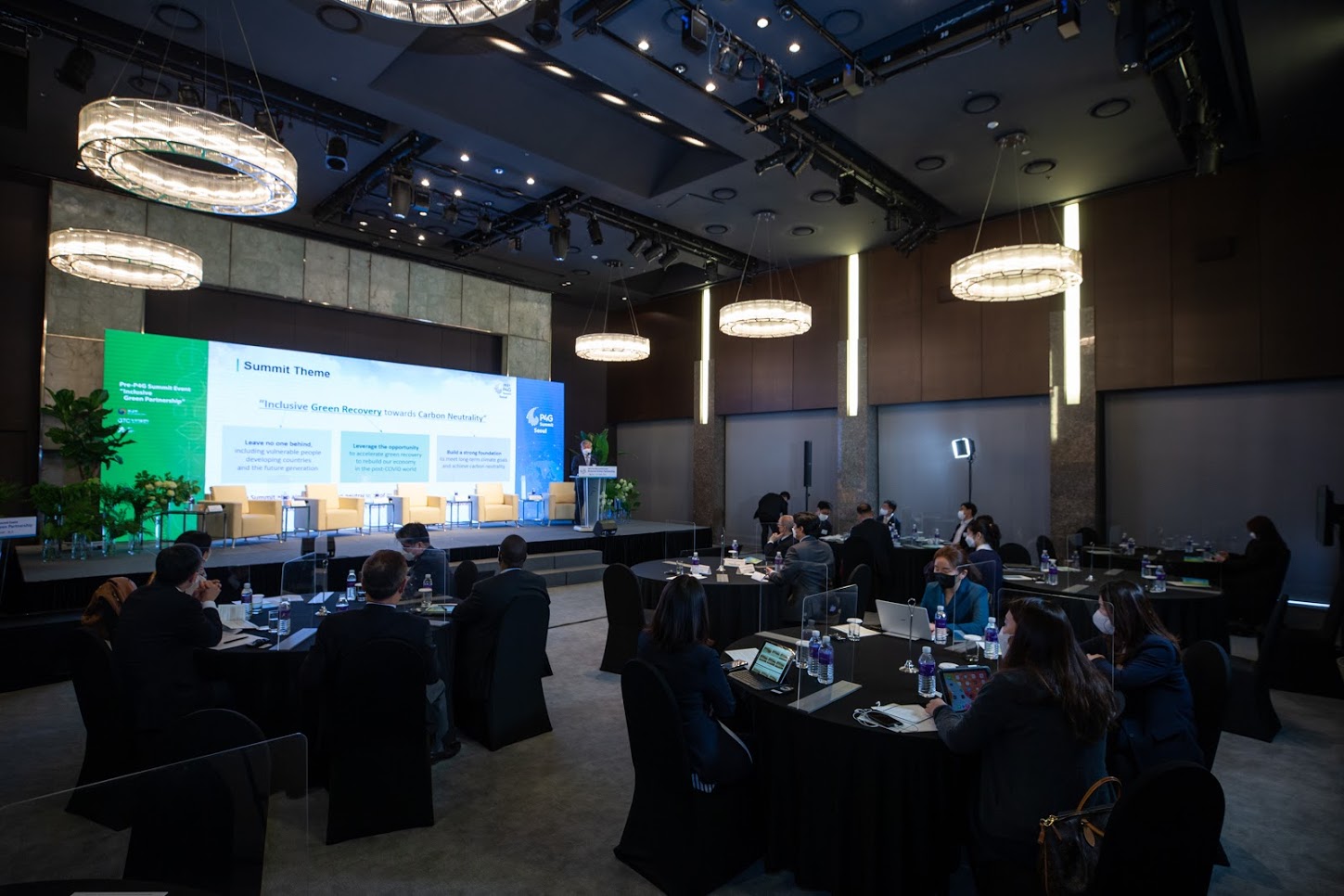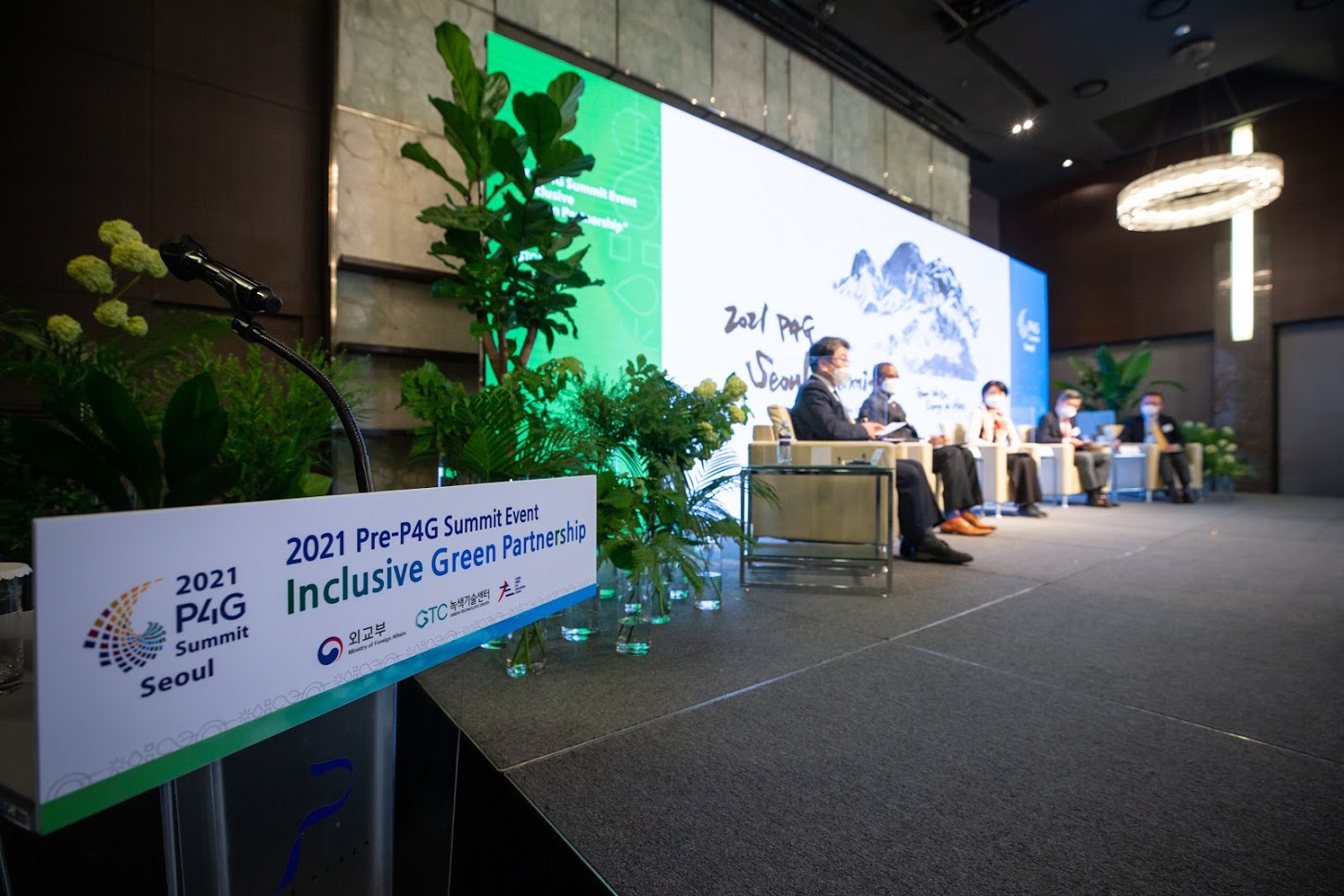 In Session 1, experts from Global Green Growth Institute, Green Climate Fund, Korea International Cooperation Agency, ASEIC were invited to deliberate on inclusive green partnerships and its path forward. During the discussion, Secretary General Choong Lai Cho of ASEIC presented the role ASEIC is taking to achieve the Global Goals as well as our task towards inclusive green partnership. Furthermore, Dr. Cho has emphasized the importance of the role of SMEs towards green transition.
In the next session, five Korean P4G Partnerships that are involved in inclusive green partnerships were introduced. The cases from the Korea Forest Service, Wi.Plat, YOLK, Korea Research Institute of Ships and Oceans, and GTC encouraged other Korean businesses to participate in P4G's inclusive partnership.